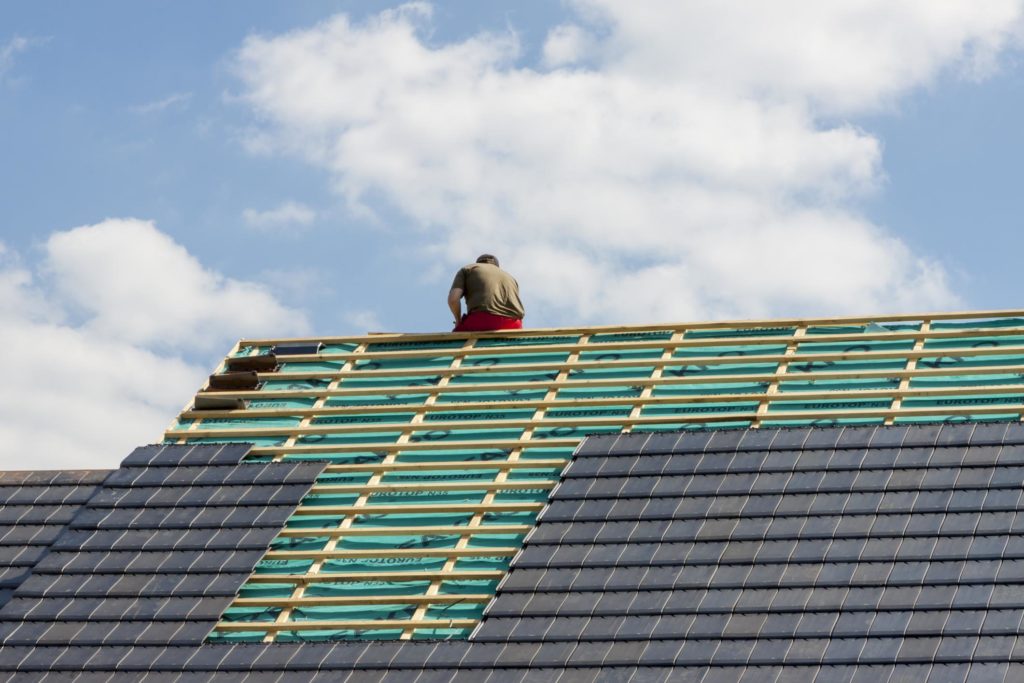 Roof replacement needs to happen every so often, because otherwise the roof gets worn and dirty, and can even be dangerous. Schaumburg Roofers Co is a specialist in roofs, and can get the job done quickly, to allow the life within the building to continue as normal as soon as possible.
By using Schaumburg Roofers Co, you are ensuring that your roof is fixed not only quickly, but also with good quality, that can allow the roof to continue to function for years and years after the roof is replaced. We use good quality materials and specialist crew to ensure the best for your house.
Why do I need my roof replacing?
Sometimes, roofs need replacing because they get old and sustain normal wear and tear damage. This can lead to an increased risk of failings such as leaks or rotting. Shingles that are cracked, damaged, or falling apart (you may find parts of them in your gutter when you are cleaning it) are a sign that you may need a new roof.
If you don't get your roof replaced, it can be a danger to people within the house or other building. An old roof can sometimes lead to leaking, which can damage the house due to rotting, and cause a risk thanks to any electric wiring that the water comes in contact with.
When do I need my roof replacing?
There are a few signs that you may need your roof replacing. If you are finding that it is leaking a lot, the felt or roof deck that waterproofs the house might be damaged. This might just need repairing, but it might also need to be replaced completely. If you think your roof needs repairing but not replacing, head on over to our roof repairing service, and if you are not sure, give us a call, and we would be happy to arrange a site visit to help you decide.
Another sign of needing your roof replacing - or at least checking - is if all your neighbors that have houses the same age are getting their roofs replaced. In this case, the likelihood is that you need it as well, because your house is probably made from similar materials and has gone through the same weather that might wear the roof.
How do we replace roofs?
How we replace roofs depends on a number of factors. For example, if your roof is badly worn, we might need to do more than if it is in basically sound condition but has sustained recent damage
The best time to get your roof replaced is from late spring to early fall. This is because the days are longer, so it takes less time, and the likelihood of rain is less. However, if you have hired a specialist team such as Schaumburg Roofers Co, roofing around the year isn't a problem because we are able to work efficiently and protect the inside of your building properly.
Our roof replacement service
We work efficiently to make sure that our roof replacements can last for the maximum possible amount of time. We use quality equipment and materials, and all of our roofers are experts and the best in their field.
Because of this, we are the number one choice for any roofing jobs. If you don't believe us, go to our home page and read some of our client testimonials - they would all come back in the unfortunate event that they sustain roof damage or need a new roof installation for a construction project!
Find out more about the experienced roofing services we offer in Schaumburg, IL, by heading over to the contact page and giving the team a call